November 25, 2018
Beginners tips for investment in Gold
When you are thinking about how to invest in gold, you have a great deal of options to consider. Many people choose gold investment opportunities because they come with many benefits. If you are thinking about this type of strategy, here are a few things you may wish to consider.
Perhaps one of the biggest considerations when investing in precious metals is your motivation or reason. If you are investing to speculate, you will want to check the market carefully. A speculator is not usually investing for the long term.
Speculators buy something, wait for the price to go up, and then sell. However, speculating is another form of gambling and does come with an element of risk.
Yet, some people feel that great risks can sometimes deliver great rewards. On the other hand, huge risks can also spell disaster for the new and inexperienced investor.
Some people choose precious metal investing as a means of savings. This can be a good idea when the average savings account is yielding minimal returns. It is a relatively safe form of investing when done this way, as the price remains stable over short and medium term and is very likely to go up for the long term.
Gold Investment Tips – Beginning Gold Investors
If you are just a beginner, it may be a good idea to invest in gold to diversify your portfolio. For example, you may have some risky investments in the stock market or perhaps in commodities. Using a relatively safe form of investing will help to balance out the risk factor and give you a more stable financial situation.
Coins or bullion are the best way to invest if you are a newbie. This is the easiest form to understand. Bullion and coins are something you can see and hold in your hand and are very stable.
Futures offer a lot of opportunities. If you trade in futures it is like investing in commodities. You can have an excellent way to leverage your money and this can be a good way to earn substantially more than with other opportunities.
Your money may be leveraged by investing on margin. Yet, this can be very risky, and it is best for newcomers to refrain from futures until more experience is gathered, in addition, this market is complex, and a beginner may get lost or easily make a mistake.
You may think about investing in gold coins that are considered rare or collectible. This is a good way to make money. However, the value on these coins can fluctuate a great deal and one must be very careful and not invest heavily in the beginning.
However, some coins like the British Sovereign can provide you with an investment that is not subject to capital gains.
No matter what kind of investing one chooses, it is best to do your homework. When it comes to gold, stick with something you can understand in the beginning. Avoid speculation until you have more experience.
Get professional advice before you invest your hard-earned money. This type of assistance just might be the most valuable part of your gold investment.
Posted by: goldinvestmentreview at 06:04 AM | Comments (1) | Add Comment
Post contains 530 words, total size 4 kb.
November 20, 2018
Gold Investment Tips for Beginners
Becoming an investor is not an easy walk in the park. However, just like any normal baby, it is frequent attempts to make a step that eventually leads to a walk. Therefore, ordinarily, anyone can become a gold trader. However, to avoid common pitfalls that beset many, expert advice from those who have walked the path is essential.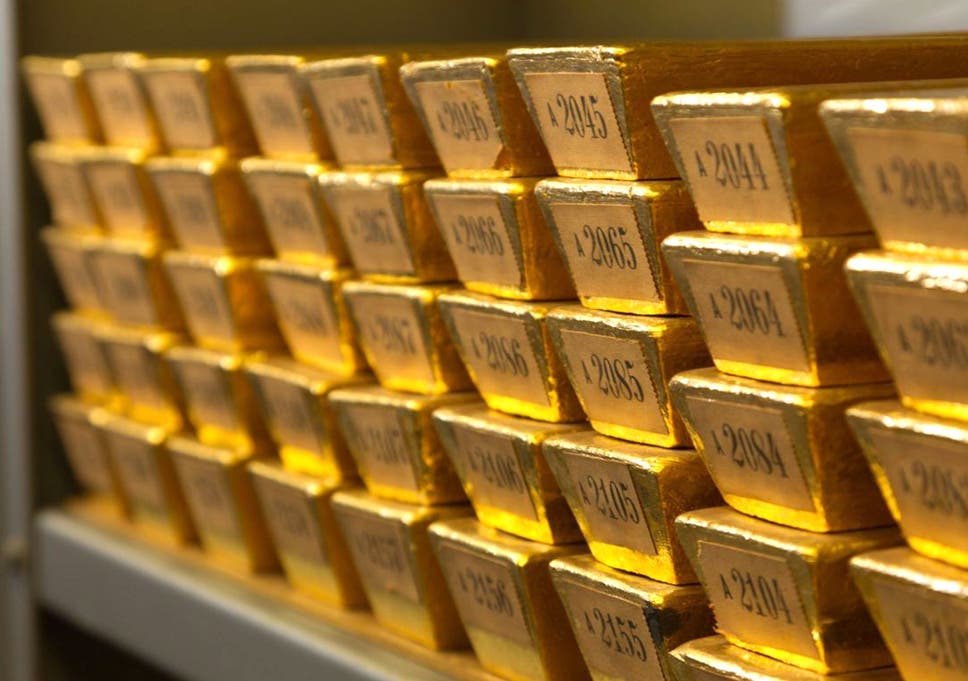 The following are important gold investment tips for beginners;
1.Get to understand why you are investing in gold
2.Invest in gold when need arises
3.Balance your investment portfolio
4.Seek professional advice
5.Keep track of the performance of your preferred investment option
Get to understand why you are investing in gold
There are thousands of investment options available in the market. Gold is just one of them. Why would you like to invest in gold? The following are some of the common reasons that drive people to invest in gold;
Universality

– Gold is universally recognized as a standard measure of value. Therefore, you can easily store your wealth in gold form and be able to convert it into any currency that you desire.

Stability

– Gold, being a rare and precious metal, hardly fluctuates to extremes and is always on an upward trend.

Safety

– Gold, as a measure and store of value, hardly depreciates unlike most international currencies and many other investments.
Invest in gold when need arise
Investment in gold should not be an impulse affair but a well-planned and determined affair as gold is expensive and unlike other securities, it has high handling risks. Furthermore, its disposal is not as fluid as cash and cash equivalents. Therefore, it is important to determine whether you are a short-term investor or a long-term investor. Investing in gold is suitable for long-term investors as opposed to short-term investors.
Balance your investment portfolio
Like any other investment, you should remember the saying"never put all your eggs into one basket"! Therefore, it is extremely prudent to spread your investment to minimize risks of total failure. As a rule of thumb, it is generally recommended that you put between10% and 30% of your investment in gold and spread the rest to other investments.
Seek professional advice
When it comes to the sheer number of investors who have been conned, nothing matches the number of investors who have been conned in gold business. Therefore, no matter how sweet or urgent the deal seems, be patient and prudent enough to seek professional advice. You can easily get advice from reputable gold dealers in your market. However, for unbiased and professional advice, seek the expert advice of treasury consultants.
Following the above tips, you can successfully make profit in the gold investment market.
Posted by: goldinvestmentreview at 06:01 AM | No Comments | Add Comment
Post contains 450 words, total size 4 kb.
November 01, 2018
Thinking of investing in gold?
See This Infographic For Details:

Posted by: goldinvestmentreview at 05:58 AM | No Comments | Add Comment
Post contains 10 words, total size 1 kb.
16kb generated in CPU 0.01, elapsed 0.0426 seconds.
34 queries taking 0.0299 seconds, 50 records returned.
Powered by Minx 1.1.6c-pink.